Intro to Spring Framework Tutorial Released
Today I released the first module of my Introduction to Spring Framework Tutorial. I hope you enjoy it.
Seems like I see two types of tutorials on the web now. One is the very long blog post. The other is the 45 minute video tutorial. The problem with either format that we can only hold our attention for a limited time. For a video, 20 minutes if you're lucky. I've divided my tutorial in to multiple units, which vary in length. Some units are more of a blog post, some are just a quiz, some include a short video. By mixing up the media and what you are doing, I hope you will avoid zoning out and retain the information better. Feedback is always welcome!
My Spring Framework Tutorial starts with some of the core concepts behind the Spring Framework, then shows some examples of using Spring in a realistic situation.
I still have additional modules to complete. But I wanted to get this published so people could access it.
Enjoy! John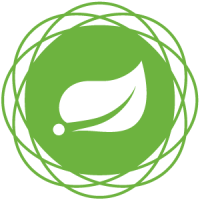 Get Access the Spring Framework Guru's free Introduction to Spring Tutorial!
The first module of the Spring Framework Guru's free Introduction to the Spring Framework tutorial is ready. Get access to the tutorial by clicking the link below.